Operation Pilgrimage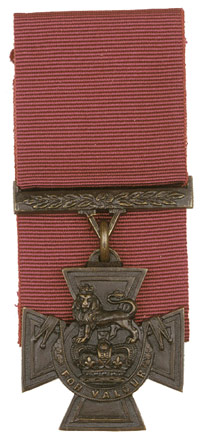 The exhibition of the seven Queensland VC recipients will return on to the museum at the end of July.

1975 & Beyond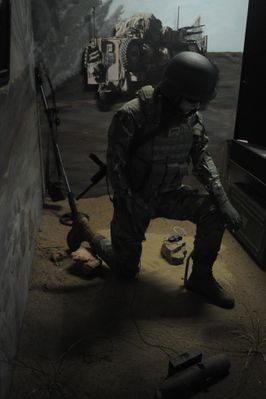 A new exhibition, 1975 & Beyond, was opened on 5th April 2016 at the Army Museum North Queensland. The exhibition showcases activities by North Queensland Army Units since 1975, including Warlike, Non-warlike and Humanitarian missions.
The exhibition includes an interactive World-Map highlighting the areas
of operation at the touch of electronic buttons. At the centre of the exhibition is a life-size diorama depicting an Australian Army Engineer preparing a mock-Improvised Explosive Device (IED) for destruction.
The Great War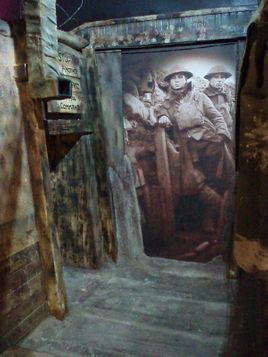 The Great War exhibit commemorates the 100th anniversary of the commencement of World War One, the war to end all wars.
Trenches and tunnels from the Western have been recreated to give visitor a visual and interactive insight to some of the conditions our diggers would have experienced during this conflict.
An interpretive display allows visitors the opportunity to view amazing artefacts and read some of the unique stories about our North Queensland Diggers during the First World War.
Defending the Pacific
When the First World War was declared on 4 August 1914, the most immediate military threats for Australia lay to our north, in German New Guinea and on Thursday Island in the Torres Strait.
On 9 August 1914, the Australian Naval and Military Expeditionary Force (AN&MEF) began forming in Sydney, comprising of 1500 volunteers. In addition to these men, 1000 volunteers departed from Townsville and Cairns and comprised of North Queensland's Kennedy Regiment and a Citizen's Force—a group of men from North Queensland's rifle clubs.
To commemorate this significant event, the Defending the Pacific exhibition, developed by the Queensland Government in partnership with Queensland Museum, installed an exhibition at AMNQ and temporary displays at other locations across North Queensland. This exhibition enables visitors to gain an understanding of the contribution by North and Far North Queenslanders, through a selection of 1914 diary excerpts, images, archives and newspaper articles. Visitors will also be able to view the nominal role of the 500 who volunteered for service as part of the AN&MEF.